5 China E-Commerce Categories to Watch in 2020
As we kick off the new year, we highlight five product categories that are poised for rapid growth in 2020
by Ker Zheng
As we kick off the new year, we highlight the top five China cross-border e-commerce categories you should watch out for this year.
For more introductory information on cross-border e-commerce and how it differs from domestic e-commerce and general trade importing, click here.

OTC Pharmaceutical Products
Chinese government now allows online sales of imported OTC pharmaceutical products
China's OTC pharmaceutical market has been growing at an average of 17% over the past few years, with some analysts expecting it to surpass the US market in size within a few years.
On December 30th, government authorities announced that Beijing would be the first pilot city to allow the import of OTC pharmaceutical products through cross-border e-commerce. Up until recently, the sale of OTC products online had been heavily restricted.
This will be the first time that online sales of imported OTC pharmaceutical products will be allowed. Products in demand include children's cough medicine, laxatives, and nicotine patches.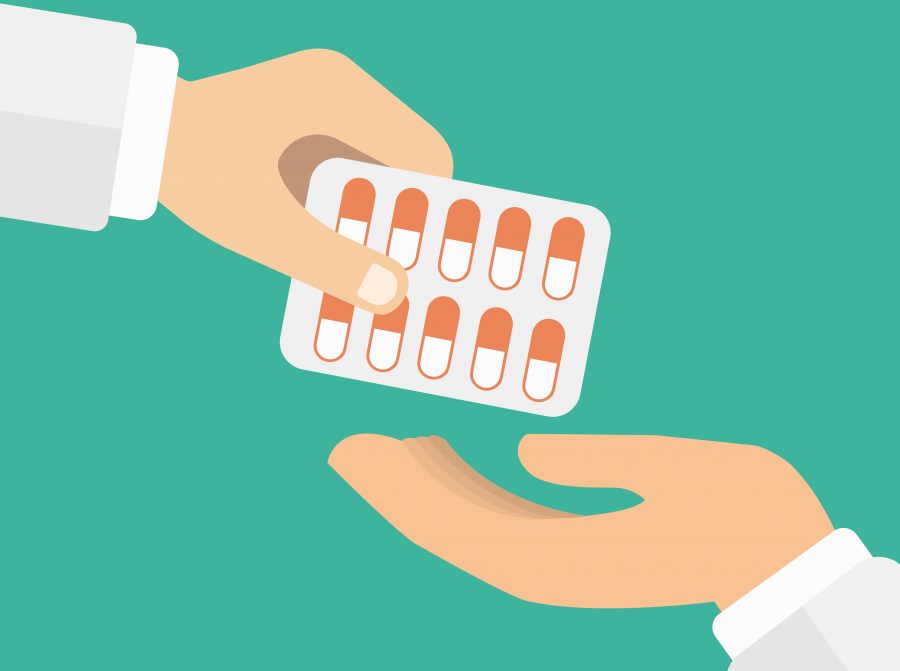 Source: Shutterstock

However, there are still major government restrictions on the advertising of such products, especially regarding false claims advertising.
Some social media platforms restrict content and ads on such health products, and many KOLs refuse to help market them as well. While it is still early to tell, current demand for products in this category is high.
Tmall is also reportedly recruiting sellers of OTC pharmaceutical products
Currently, only a few merchants such as Chemist Warehouse are selling OTC products.
But given the recent regulatory updates, it is rumored that Tmall is actively recruiting merchants who can supply inventory from this category. The only catch is that Tmall requires sellers to provide an upfront deposit of 300,000 RMB, the highest amongst any other category.
Sportswear/Sneakers
Upscale sportswear is now a lifestyle amongst Chinese millennials
Top influencers and emerging local Chinese rap artists have popularized the sportswear look. Young Chinese consumers going out for the night now wear sporty Balenciaga t-shirts, Lululemon yoga pants, and special limited-edition Nike sneakers instead of cocktail dresses and blazers.
Just how big is the opportunity here? The Chinese sportswear market grew 12% to reach $31.4 billion in 2017, according to Euromonitor. In addition to top foreign brands such as Nike, Adidas, and Lululemon, local brands such as Particle Fever and Maia Active have also proved to be popular.

Top luxury brands such as Balenciaga have also launched their own sneaker lines, and many brands are partnering with the likes of Adidas and Nike to roll out co-branded collections.
Source: Footwear News

Younger millennials are more active than in the past
Fitness influencers, fitness apps and a wave of new gym openings in China have popularized the art of working out. Now China has over 37,000 fitness facilities, and over 104 million people have at least one fitness app on their phones.
Now it's not uncommon for young millennials to post selfies of themselves at the gym, through social media apps such as WeChat and Xiaohongshu.
Beauty & Cosmetics

Color cosmetics is a small but rapidly growing subcategory in China
Sales of beauty & cosmetics items in China reached RMB 255 billion (US$36.6 billion) in 2018, making it the second most valuable market behind the US, which reached US$89.5 billion in revenues.
But there is still much room for growth: make-up products comprised just 16.7% of China beauty sales, whereas this figure is 63% in the US.
Historically Chinese customers have preferred more natural skincare products to enhance their look from within, but over the past few years, color cosmetics has emerged as a popular choice. The color cosmetics market in China grew at 24.3% YoY in 2018, compared to 13.2% for skin care, indicating how fast this opportunity is growing.
Cross-border e-commerce sellers have an inherent competitive advantage
Many cruelty-free brands refuse to sell in China because import regulations require animal testing on imported products. This means that many Chinese customers can only find their favorite global brands through gray-market daigou sellers or at duty-free stores in Korea or Hong Kong.
But since China's new e-commerce law cracked down on these sellers and the recent Hong Kong protests have put a damper on Chinese tourist arrivals, cross-border e-commerce has emerged as a popular channel to buy these cruelty-free cosmetics brands.
Source: Shutterstock

New subcategories such as perfume and science-backed dermaceuticals are emerging
Perfume is more and more popular, with Gucci, Jo Malone, and Chanel being the top brands. Kim Kardashian's KKW Beauty brand sold over 15,000 bottles during a livestreaming session with top KOL Viya on Singles Day.
Other subcategories/trends include science-backed anti-aging dermaceuticals, co-branded product collections, and local Chinese brands, many of whom are backed by venture capital.
Many Chinese consumers are now looking to solve functional needs when buying skincare products, and spend a great deal of time conducting research on ingredients and asking other online users in the community for advice.
Top ingredients and products include: retinol, probiotics, AHA (alpha hydroxy acid), ceramide, nicotinamide, amino acids, hyaluronic acid, plant essence, Vitamin C, etc.

Health Products
Health food sales in China reached RMB 289.8 billion in 2018, according to HKTDC research. Approximately 55.2% consists of supplements, with the rest consisting of weight loss products and items catering to athletes or children.

Young people are paying more attention to their health
Longer working hours in Tier 1 cities, combined with rising disposable incomes, mean that millennials are more conscious of the physical toll on their bodies.
Source: Sohu

They're conducting more research on ingredients in health supplements and other health products. They also realize that China's environment and local diets aren't enough to provide all of the nutrients that a healthy body needs, hence the growing need for health supplements.
Lastly, consumers are also purchasing supplements and knee arthritis brands such as Move Free for their elderly parents. This trend will continue as China's population ages.
Chinese consumers are more trusting of foreign brands shipped from abroad
There have been frequent product quality scandals in China's health products industry, with many cases of pills being swapped for placebos in Chinese warehouses. Because of this, Chinese consumers are more likely to purchase health supplements from abroad, either through daigou sellers, friends, or cross-border e-commerce channels.
Mom & Baby
China is encouraging more births

After abolishing the one-child policy in 2016, China has tried to stimulate the birth rate in China. The government allocated billions of yuan to building maternity & pediatric hospitals, as well as training OB/GYN doctors.
Over half of the babies born in China in 2017 were second children. While it's still too early to tell, the environment remains ripe for a baby boom.
Chinese mothers still don't trust domestic baby products
After the 2008 melamine milk scandal affected 300,000 babies, the domestic milk powder industry bottomed out and has yet to fully recover. Customers still don't trust local brands and foreign brands such as Aptamil, a2, and Nutrilon dominate in China. Many consumers turn to daigou sellers, Hong Kong retailers, and cross-border e-commerce channels such as Tmall Global or Kaola to get their fix.
Which products to sell?
While it is difficult to get mothers to switch milk powder products, they are more willing to have their babies try new food products to provide a diversified diet. Nowadays, moms are also spending more on fashion to dress up their children. Since children grow out of old clothes and constantly need new ones, there are always opportunities in this subsegment.
China's influencers are becoming moms
Top KOLs from 4-5 years ago are aging and now becoming moms. Their lifestyle changes mean that the content they post is different. Instead of posting about cosmetics and fashionable clothing, now they post about special skin creams to erase stretch marks and new products for their children.