Chinese tourists shop less while abroad, but that's not a bad thing for global brands
This year's Golden Week saw overseas Chinese shopping growth slow down, but it could indicate that consumers are shifting to in-country purchases instead.
by Internet Retailer
That decline in part reflects the greater availability within China of international goods, both through general trade and cross-border e-commerce. Global brands can build ties with Chinese tourists by offering familiar payment methods and Chinese-language marketing.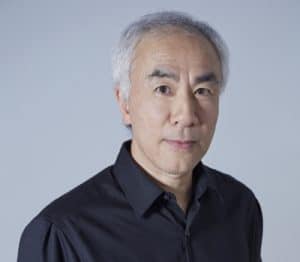 During this year's Golden Week (Oct 1-7), the number of Chinese tourists traveling overseas grew 8.2% year over year to reach 6.94 million, spending an average of 7,300 RMB during their time abroad. And yet, this year is different from prior years in that consumers are spending less on shopping; travel booking platform Ctrip reports that just 12% of travelers designated shopping as their main motivation for going overseas.
The stock prices of luxury players such as LVMH dipped heavily on such news, as the government also cracked down heavily on gray-market daigou agents smuggling goods back into China. Daigou constitute a key sales channel for international brands that have limited sales channels in China.

Bookings to the U.S. were down 42%, as sentiment declined as a result of the U.S.-China trade war.

But, international retail players should remain optimistic, as shoppers may simply be shifting their purchases to more legitimate trade channels such as cross-border e-commerce and general trade. This may be further facilitated by the relaxation of government restrictions and tariffs on certain product categories such as cosmetics.
Azoya Consulting investigates how this year's Golden Week illustrates a potential shift in the retail landscape in China, and what international retailers and brands can do about it going forward.

Where are Chinese Tourists Spending the Most?
According to Ctrip data, Japan was the most popular destination for independent (non-tour group) tourists, with 14.1% of outbound tourists visiting cities such as Tokyo and Osaka, followed by Taiwan (6.7%), South Korea (6.3%), and Thailand (6.2%).
Early data showed that to the U.S. were down 42%, as sentiment declined as a result of the U.S.-China trade war. According to preliminary data from CITS, China's largest travel agency, the number of Chinese tourists visiting Europe grew 140% YoY. Top countries visited were France, Germany, Italy, Spain, Russia, and the UK.

Typically, cosmetics, luxury apparel & accessories, baby formula, and nutritional products are most popular amongst Chinese cross-border consumers. According to Azoya Consulting's 2018 Customers Come First report for Japan, Chinese consumers tend to spend on personal care, beauty/cosmetics, and health & nutrition.
In recent years, Japanese cosmetics have become more and more popular, as South Korean cosmetics declined in popularity after the country's 2016 dispute with China over hosting a U.S. missile defense system. Data from Azoya's retail partners shows that Japanese cosmetics brands such as Tanegiya, DHC, and Kracie have been top sellers in recent months.

While Overseas Spending Rises, Chinese Tourists Spend Less on Shopping
To attract Chinese tourists, more and more restaurants and stores overseas have been adopting China mobile payments technology such as Alipay and WeChat Pay. Alipay's cross-border payments data shows that those using Alipay overseas increased spending by 30% YoY to reach an average of 1,979 RMB.
What's interesting to note is that those from Tier 2 cities in China significantly increased their spending abroad, with those from Fuzhou, Hangzhou, and Wuhan increasing spending by 70%, 50%, and 31%, respectively, over that of last year's Golden Week period. Those from smaller cities are less likely to be able to find international products at home, and so it is logical that growth going forward will come from these cities.
Despite an increase in the number of tourists and total spending, Ctrip data demonstrates that shopping was a priority for just 12% of outbound Chinese tourists this year. This is in line with recent trends, as only 33% of tourists in 2017 were interested in shopping, down from 68% in 2016.This could possibly be because more and more overseas products can now be found in China, either through daigou, cross-border e-commerce, or general trade.

In particular, more companies are selling through cross-border e-commerce, in which they ship inventory stocked in their home countries or free trade zones directly to Chinese consumers. Data from 100ec.cn demonstrates that import cross-border e-commerce sales has grown by over four times since 2013 to reach 277 billion USD in 2017.
Daigou in Decline
During this year's Golden Week, Chinese customs officials cracked down on many Chinese daigou agents smuggling goods into the country. Such agents are individuals or organized groups that purchase products such as luxury handbags, milk powder or cosmetics overseas, later re-selling them in China for a small profit. These products can't be found in China or tend to be more expensive due to import tariffs.
Under Chinese customs laws, Chinese individuals are only allowed to bring back 5,000 RMB worth of personal items when re-entering the country. While normally customs officials don't have the manpower or time to inspect everyone's luggage, this year's Golden Week presented an opportunity for customs to enforce a major crackdown.
Many Chinese people returning during Golden Week were arrested or fined thousands of renminbi for surpassing the 5,000 RMB limit, which is relatively low for those purchasing luxury products. As many as 100 people were arrested on one flight alone, which had returned to Shanghai towards the end of Golden Week.
This comes shortly after China's newly announced e-commerce law set up a host of different restrictions for small mom-and-pop resellers on WeChat and Taobao, many of them daigou agents. In an attempt to protect consumers from potential frauds and tax cross-border transactions, China's government is cracking down on gray-market daigou sellers.
Brands and Retailers Should Look at the Silver Lining
The daigou crackdown negatively affected the stock prices of companies such as LVMH and Shiseido, because daigou act as a crucial gray-market sales channel for those who cannot officially sell in China or face high import tariffs.
And yet, not all is lost. While Chinese consumers are spending less overseas and more restrictions may hurt the daigou trade, more opportunities may arise for international retailers and brands to enter China through more legitimate channels such as cross-border e-commerce or general trade.
The Chinese government is lowering taxes on high-end luxury cosmetics from 60% to 50% and is mulling the elimination of animal testing required for the registration and sale of cosmetics products in China. This means that many cruelty-free cosmetics brands who refuse to abide by China's animal testing requirements may be able to officially enter the China market for the first time.
Key Takeaways
International retail players should adapt their mindsets to attract Chinese tourists, as overseas retail stores are still great venues for Chinese consumers to discover and learn about new products, even if they don't buy on the spot.
Retailers should accept China mobile payments technology such as Alipay and WeChat Pay, and develop coordinated Chinese language marketing efforts to target Chinese tourists. Not only does this increase brand awareness, but it also makes it easier to slowly learn about the Chinese market and the habits of Chinese consumers. Such early-stage interactions will enable brands and retailers to win customers over when they start selling directly to the China market.
Chinese consumers oftentimes learn about emerging international brands from their friends and family who are studying or traveling abroad, and such products can become popular through word of mouth before they are even sold in Chinese stores. Developing content for platforms such as Little Red Book, Mafengwo, and WeChat should be incorporated into tourist-oriented marketing plans.
While overseas spending by Chinese tourists is on the decline, the Chinese government may make exporting to China easier for international brands and retailers.
This year's daigou scare, combined with the relaxation of tariffs and restrictions on cosmetics imports in China, indicates that the government will may make it easier for foreign brands to enter China through official channels such as cross-border e-commerce and general trade.
This way, the government can track cross-border purchases better, making it easier to protect consumers and generate tax revenues. International retail players should keep an eye on future changes in regulations and see if they change to their favor.
Azoya builds and operates e-commerce sites in China for overseas retailers.