Crack the market: plan early on for China's end-of-year shopping holidays
Don Zhao, co-founder of Azoya, offers five key marketing strategies for successful selling over the 2017 peak trading period.
by NetImperative
September, 2017; NetImperative

After Singles Day 2016 became the world's largest shopping event with sales of over £15 billion – for many retailers those 24 hours accounted for a fifth of annual revenue – what should retailers expect this year? Although only eight years old, this commercial extravaganza has transformed consumer behaviour in China and become a global business. Last year, one third of Alibaba's Singles Day sales were from overseas brands and it is likely that Singles Day 2017 will see even bigger success as more retailers, both domestic and international, enter the market. The Chinese craze for end-of-year discounted shopping extends to overseas events too. Black Friday, Cyber Monday and even Christmas are becoming increasingly popular, driven by the appetite for overseas goods.
Although the rewards are certainly enticing, these shopping holidays create a challenging environment. Alibaba and JD.com, two of China's largest online shopping sites, will pretty much monopolise TV and web advertising, plus prices are prohibitively expensive at that time of year. If UK online retailers want to reach the correct audience, they need to implement a variety of carefully crafted digital marketing techniques throughout the year to get noticed by potential customers.
1. Go it alone to stand out
Alibaba and JD.com are undeniably the most significant players in China's ecommerce sector, but their marketplaces are crowded and this tends to lead to extreme price-matching activities over the holiday period that can hurt small and medium-sized companies. Many overseas retailers (including Burberry, Feelunique and GetTheLabel) prefer to take control of their marketing operations by developing their own Chinese website, which enables them to target niche customers and differentiate themselves through quality and service.
2. Really get to know your customer
A noticeable trend this year has been the rise of the female Chinese consumer. According to figures released by JD.com, the number of women shoppers doubled during its mid-year sales, while our own research has shown that 70% of active customers on overseas ecommerce sites are female. This trend is influencing what sells well. Top categories include beauty, mother and baby products plus health and nutrition.
Digital marketers need to ensure their messaging as well as their product is relevant and attractive. Compared to male shoppers, women are proven to be rigorous in their research and will spend more time reading reviews and comparing prices on social media or shopping guide websites. For example, Feelunique, a cross-border beauty ecommerce retailer, recently introduced the Charlotte Tilbury make-up range to the Chinese market. The brand was previously unknown in China, so Feelunique's digital marketing strategy was two-pronged: to raise awareness via an education campaign on social media and achieve further brand exposure and also build up trust in the make-up products through recommendations from a popular online influencer.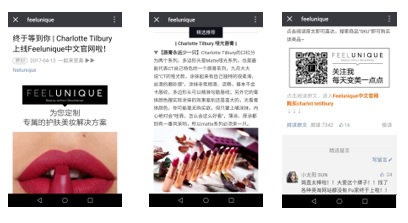 Feelunique used its WeChat and Weibo accounts to launch the Charlotte Tilbury make-up range in China to its followers, achieving over 7,000 impressions.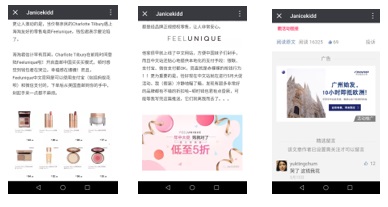 The retailer also worked with a well-known online influencer who was able to promote the brand further on her own WeChat account and offer product recommendations. Her posts received over 16,000 impressions and numerous comments.
3. Put mobile first
In China, ecommerce is predominantly mobile-led, with transactions worth over £500 billion in 2016 and accounting for more than 70 % of Chinese retail ecommerce sales, according to recent reports from Statista and the Chinese Ministry of Commerce. This was evidenced during 2016's Singles Day shopping festival when 80% of Chinese shoppers used their mobile phones to make purchases. 11/11 falls on a Saturday this year and people are even more likely to be shopping on the go, rather than via desktop devices.
It's not surprising. Online consumers are typically young and digitally shrewd, and shopping by phone is quick and convenient, thanks to the integration of commerce with convenient payment methods. The three main players are Alipay, Union Pay and WeChat Pay. Of these, WeChat Pay is arguably the fastest growing. Already adopted by UK brands such as Feelunique and GetTheLabel, any new overseas retailer wishing to sell successfully in China would be well-advised to set up this service on their Chinese website.
These mobile payment solutions open up further opportunities for digital marketing too. For example, retailers can encourage customers to follow their social media accounts after a purchase and drive sales with joint campaigns with payment providers, offering discounts, coupons and special deals.
4. Spread the word
Mobile commerce is also closely linked with social media and retailers should focus their attention on creating and delivering dynamic, engaging and relevant campaigns across all key Chinese social media networks in the run-up to and throughout the holiday season, when shoppers are even more active.
Posting audio and video content, news and promotions are proven methods of adding value to a brand and building positive relationships with customers. Chinese consumers enjoy anything quirky, so be inventive with interactive mini games and graphics. The bolder and brasher, the better. Consumers want to be entertained as well as educated.
WeChat is undoubtedly the most effective social media network retailers can use to reach consumers via their smartphones. This 'super app' reached a global monthly active user base of 938 million users in Q1 2017 according to its parent company, Tencent, and as existing customers tend to contribute the most to holiday sales, retailers should create loyalty by investing in brand-building over the months leading up to the end of the year.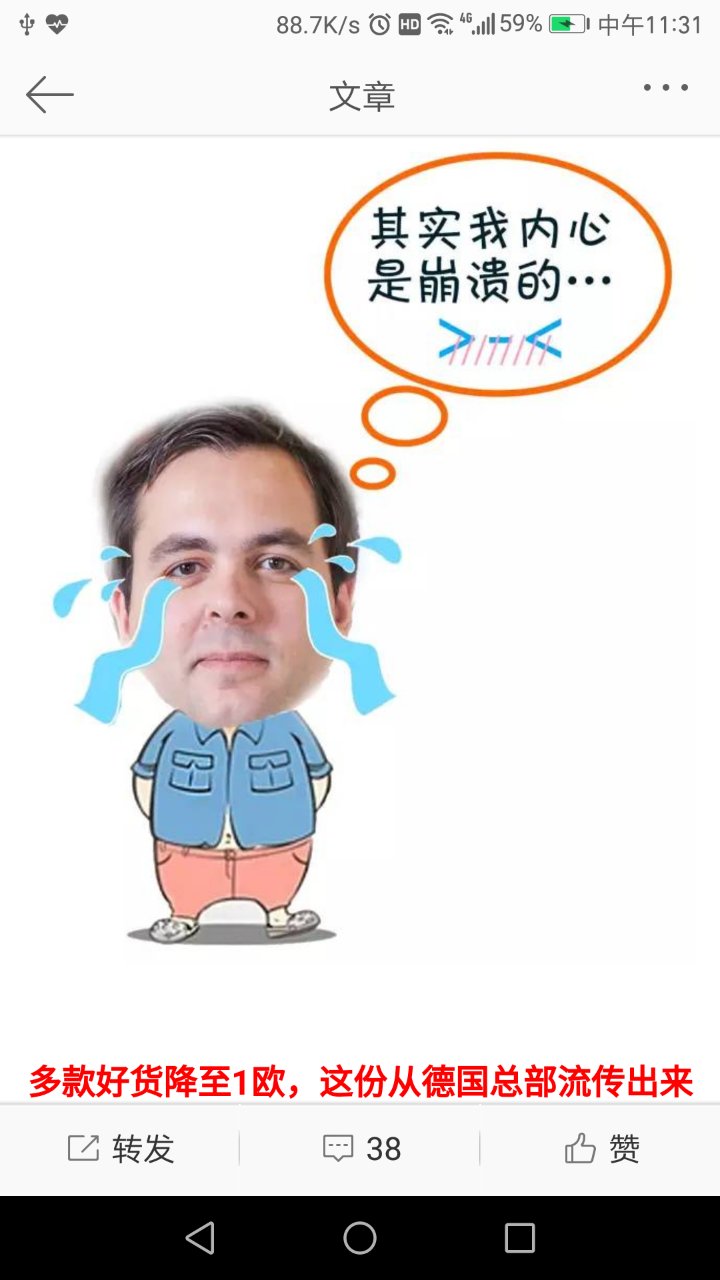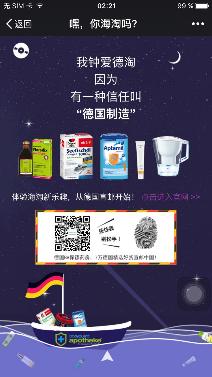 In the run up to Singles Day 2016, online German pharmacy Bodyguard Apotheke boosted brand awareness with a post (left) which reads 'I love German cross-border shopping because I trust 'Made in Germany'' and on Singles Day it went for a more tongue-in-cheek approach (right) with an image of its CEO in tears because it was selling products at such discounted rates.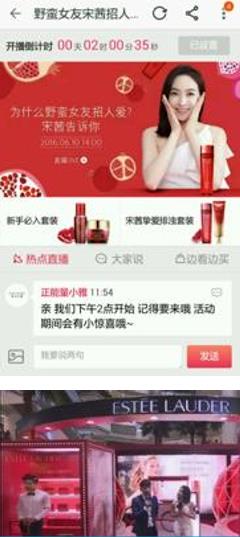 Estee Lauder ran a live broadcast during the "6.18 Ecommerce Festival", another major shopping holiday event in June 2016, to accompany an official announcement of its new ambassador Qian Song, in order to fully take advantage of the buzz during "6.18". The brand also integrated this with its product sales promotion, showing a countdown to the event at the top of the page.
Weibo is another important platform that retailers should make use of. Commonly known as the Chinese Twitter, it's a popular way for the Chinese to follow content posted by celebrity online influencers, known as KOLs, and therefore an ideal channel for reaching new audiences. Retailers can set up a partnership with a celebrity who in return will endorse their products and promote them to their huge fan bases. It is an effective approach. Fans trust the KOL's opinion and tend to become more loyal to the brand than followers on WeChat.
Youku Tudou is worth considering too, as a platform for videos and advertising. The Chinese equivalent of YouTube, it has an estimated 500 million monthly active users. However, its popularity is waning and many retailers are switching to Weibo to post their own content in the form of short videos and livestreaming to please their fickle audiences.
A multi-channel approach is therefore essential when it comes to digital marketing in China; WeChat is best for established brands, Weibo for brand entry and Youku for video sharing. This strategy gives retailers the best chance of having their message seen by their target market. Chinese internet users are highly active and the more content there is available, the easier it will be for a brand to be found.
Also, each platform attracts slightly different users and the different formats allow a retailer to engage with their target market in their preferred way, while cross-channel promotion gives retailers a further opportunity to convert a prospect into a lead – users who like the video content may check out a retailer's Weibo or WeChat account.
5. More technology please
The Chinese love new technology and livestreaming has become ever more popular over the past 12 months, driven by demand among millennials who crave interactive, real-time content. Retailers and brands can hire popular hosts with large fan bases to help promote their products, such as German online pharmacy Bodyguard Apotheke below, while Alibaba's Taobao and its rival JD.com have both even launched their own live-streaming platforms.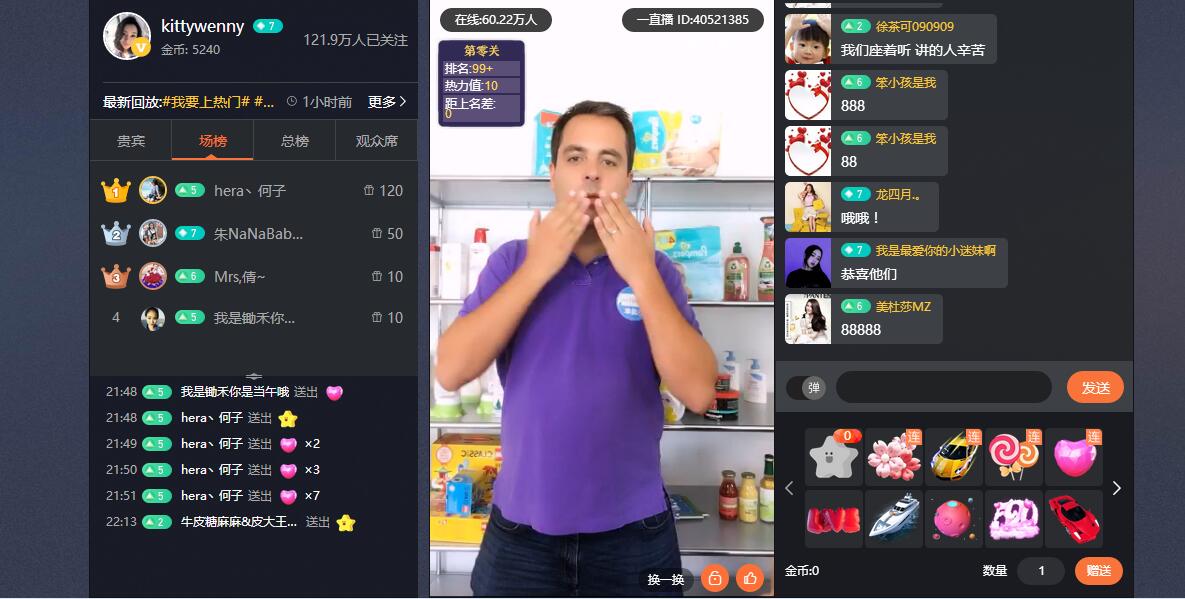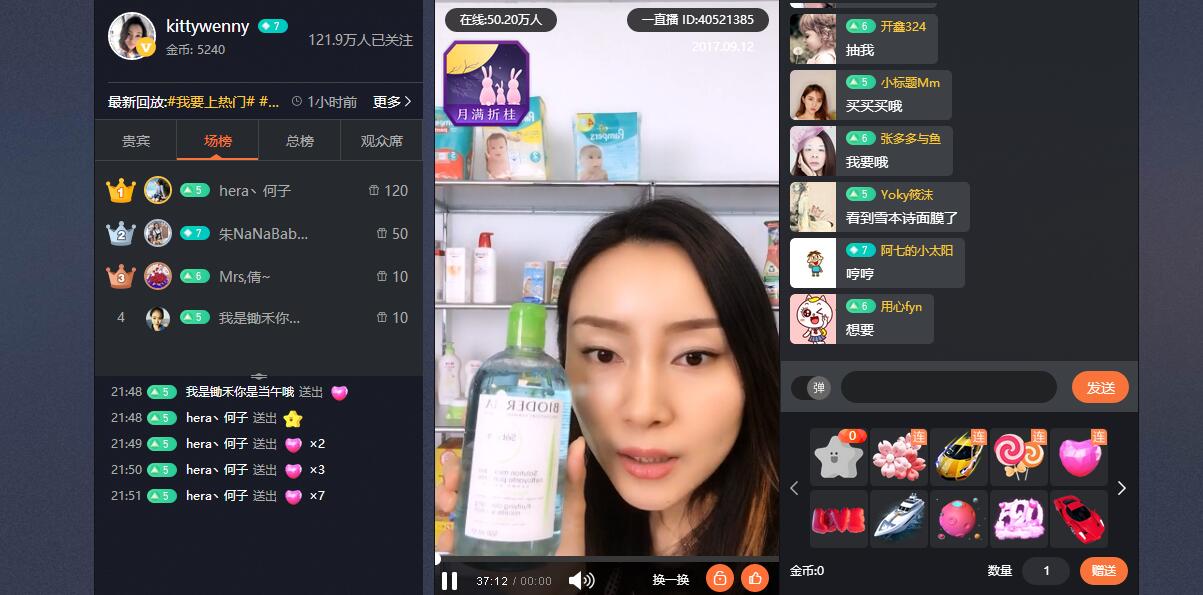 Bodyguard Apotheke live streamed a video chat with a Chinese online influencer who came over to Germany to meet the retailer. The video was watched by over 60,000 fans at the time of broadcast and achieved over 600,000 views in total.
As for VR, the technology is there but the customer behaviour needs to catch up, so it's unlikely to make a big impact on this year's holiday sales. But, it's certainly an area to watch.
China offers a fascinating challenge for UK online retailers. It's a very dynamic and sophisticated market so the best approach for retailers is to plan, invest in multiple channels, create engaging content and be persistent. By understanding customers' habits and behaviour, retailers will benefit not only during the end-of-year peak trading period but longer term.