E-commerce Giant JD.com Heads for the U.S.
Less well known outside of China than rival Alibaba, JD.com is closely allied with Walmart and Google and planning to enter the U.S. market this year. It could use its ties to Chinese factories to under-price Amazon.
by Internet Retailer
Less well known outside of China than rival Alibaba, JD.com is closely allied with Walmart and Google and planning to enter the U.S. market this year. It could use its ties to Chinese factories to under-price Amazon.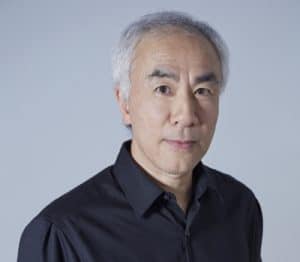 In mid-June, e-commerce powerhouse JD.com's annual 618 festival generated nearly $25 billion in gross merchandise value, just shy of the record set by Alibaba's Singles' Day last November. Yet few people outside of China have heard of 618 or JD.com, despite the company generating more revenue every year than Alibaba.
Google's recent $550 million investment in JD.com this June made headlines, as it represents the latest addition to JD.com's borderless retail alliance, which includes players like Baidu, Tencent, Vipshop, and Walmart. With these partnerships, JD.com has amassed a significant arsenal with which to take on Alibaba and, potentially, Amazon in a bid for global e-commerce dominance.
JD.com's Asset-Heavy Model vs. Alibaba's Asset-Light Model
JD.com's business model is inherently different from Alibaba's Tmall and Taobao marketplaces. That's because JD.com's asset-heavy business model places an emphasis on direct retailing, in-house logistics, and highly dedicated customer service operations. By contrast, Alibaba has primarily relied on an asset-light marketplace model, leveraging technology and third-party logistics partners to help merchants sell and deliver to consumers.
With JD.com planning to expand to the U.S. market this year, Walmart could play a crucial role in helping JD.com enter America. In short, JD.com is primarily an online, direct retailer that buys and sells products, whereas Alibaba is primarily a platform for third-party sellers, though the two have branched into each other's domain over the last several years. JD.com operates nearly 500 warehouses around the country and employs a workforce of over 150,000 employees. By doing everything in-house, it gains more control and can guarantee a better customer experience.
The Borderless Retail Alliance
JD.com's strong customer experience has helped it grow revenues to $55.7 billion a year, giving it 32.5% market share in China's highly competitive B2C [business-to-consumer] e-commerce industry and making it the largest online direct retailer in China. To compete with Alibaba, JD.com has enlisted the help of social media giant Tencent, search engine Baidu, and e-commerce competitor Vipshop as part of its borderless retail alliance.
Tencent owns 18% of JD.com's shares, and partnered with JD.com to invest $864 million in China's third-largest e-commerce platform, Vipshop, this past December. Walmart owns 10% of JD.com's shares, and has partnered with it in an array of initiatives since 2016, when it first sold its e-commerce division Yihaodian to JD.com. Despite its limited presence in the China market, Google announced a $550 million investment in JD.com this past June.
What do these strategic partnerships mean, and how can these players help JD.com in its bid for global e-commerce dominance?
How Google's Data Gives JD.com a Leg Up
Both Google and Baidu are dominant search engines that have tried to foray into e-commerce in the past, but with little luck. Beyond Google's $550 million investment, Baidu inked a strategic partnership with JD.com in August 2017.
E-commerce platforms spend an enormous amount of money on search ads every year to ensure their products rank towards the top of every search. However, as e-commerce grows, internet users begin to go directly to e-commerce platforms to search for products. From there, retailers and brands can purchase pay-per-click (PPC) ads to drive traffic to their product listings. This change in consumer behavior presents a threat to Baidu's and Google's search ads business, so partnering with JD.com allows them to hedge against this risk.
While Baidu and Google can't directly influence the ad bidding process for certain keywords, their large depositories of data give JD.com better insights into users' buying behavior, and they can advise JD.com on ad placement strategy as well. JD.com also places banner ads across its vast ads network. With these partnerships, they can position ads to compete with those of Alibaba's, likely in Southeast Asia, where JD.com is rapidly building up its presence.

JD.com Partners with the World's Largest Retailer, Walmart
Walmart's partnership with JD.com stretches back to 2016, when it sold its online business Yihaodian to JD.com for a 5% equity stake in JD.com worth $1.5 billion. That stake has since grown to 10%. The Walmart and JD.com partnership is significant because the largest offline retailer in the world is in cahoots with the second-largest e-commerce platform in China. Walmart can leverage JD.com marketplace and users to sell directly to Chinese consumers, complementing its offline business in China. The JD Daojia platform is an online-to-offline (O2O) grocery delivery service that delivers groceries to customers within one hour and Walmart is a key supplier.
JD.com can also sell its goods offline in Walmart stores, and use them as distribution centers. Since JD.com primarily stocks its goods in warehouses close to large clusters of customers and focuses on last-mile delivery rather than providing end-to-end logistics, adding Walmart's physical locations across China is a strategic asset. And with JD.com planning to expand to the U.S. market by the end of this year, Walmart could play a crucial role in helping JD.com enter America.
JD.com Goes Global
All of these assets and partnerships mean that JD.com has the capability to challenge Alibaba and, potentially, Amazon on the global stage. JD.com is already making inroads in Europe with its international version Joybuy, having launched in Spain in June.JD.com has also launched local websites in Thailand and Indonesia.

While JD.com has publicly stated it intends to challenge Amazon for primacy in the U.S., it remains to be seen how it plans to do that. Walmart and Google will likely play key roles, and JD.com could gain market share by sourcing goods at a lower price in China than Amazon can. Whatever happens, it remains clear that JD.com will continue to be a powerful force in global retail going forward.
Expanding on these global ambitions, JD.com is collaborating with our company to deepen its global e-commerce influence. That's because another area in which JD.com competes with Alibaba is getting international retailers to sell in China via its cross-border e-commerce platform, JD Worldwide. Azoya retail partners Babyhaven (based in the U.S.) and Bodyguard Apotheke (Germany) already sell on JD Worldwide, with more retailers to come. Our two parties are exploring a strategic partnership to make getting U.S. retailers to sell with JD Worldwide easier and more convenient.
Azoya builds and operates e-commerce sites in China for overseas retailers.