What JD.com's big June sale means for companies selling in China
The 618 festival is China's second largest e-commerce holiday after Singles Day
by Digital Commerce 360
Big Chinese online retailer JD.com is putting a new spin on its annual June sales event, with a focus on social commerce, video partnerships and omnichannel retail. Like its top rival Alibaba, JD.com is seeking ways beyond discounts to engage Chinese shoppers.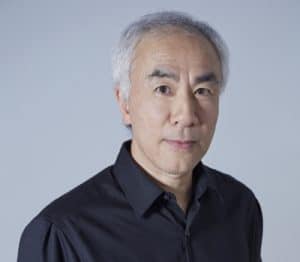 Franklin Chu, managing director, Azoya International
China's largest online retailer, JD.com, is gearing up for 618 Festival, its biggest shopping holiday of the year. Last year, JD.com sold RMB 159.2 billion (US$23 billion) worth of products during the festival, which lasted from June 1 to June 18. For comparison, Black Friday 2018 in the US pulled in just US$6.22 billionin online sales, according to Adobe Analytics.
We will discuss here the main themes for this year's 618 festival, how they reflect China's changing ecommerce landscape, and what it all means for US retailers selling to China. This year's event places a particular emphasis on social commerce, video partnerships, and omnichannel retailing.
By leveraging existing customers to acquire new customers, JD.com is lowering its customer acquisition costs.
Social Commerce
This year, JD.com is holding a nationwide city contest and will give out 500 million RMB (US$72 million) in cash to participants across over 300 Chinese cities, between June 1 and June 18, the last day of the festival.
Each city will be allocated a certain amount of cash and will have a time frame of 2-3 days where participants can pool their friends to participate. The chosen provinces will rotate every 2-3 days, and participants have to get their friends and family to sponsor five cities before being eligible for prizes. Those who do so can retrieve virtual red packets of lucky money, which can be redeemed for JD.com store credit during the 618 festival.
JD.com's 618 city contest will give out 5 million RMB (US$72 million) in store credit to Shenzhen participants. Source: Official JD.com app
This campaign is one of many social commerce campaigns that incentivize customers to pull in their family and friends. By leveraging existing customers to acquire new customers, JD.com is lowering its customer acquisition costs.
While 500 million RMB (US$72 million) seems like a large sum, the estimated customer acquisition costs on JD.com and Alibaba's Tmall platform have already jumped to 200-300 RMB (US$29-43) per user. Social commerce games like JD.com's city contest provide a different avenue to engage customers in an increasingly competitive environment.
Lastly, the city contest provides a way for JD.com to engage consumers in smaller cities, especially in light of recent challenges from Pinduoduo, China's upstart group-buying platform, which has now surpassed JD.com in terms of annual active users. Pinduoduo is known for using its social commerce tactics to acquire users in these cities at much lower costs than its competitors JD.com and Alibaba.
(JD.com is ranked No. 1 in Internet Retailer's Asia 500 rankings, which is based on online sales of merchandise a retailer owns. While Alibaba's online marketplaces Taobao and Tmallaccount for a majority of online retail purchases in China, Alibaba is not ranked because it is a pure marketplace and does not own the merchandise sold on its shopping sites. Walmart Inc.owns an approximately 10% stake in JD.com.)
Video + Ecommerce
This year JD.com is integrating its shopping platform with short-video platforms Douyin and Kuaishou, as well as China's Twitter-like social media platform Weibo. Douyin is the Chinese version of short-form video app TikTok and it has grown in popularity among younger internet users in smaller-tier cities.
Douyin video + JD.com mini-store. Source: Douyin app
Video content creators will be able to link their short-form videos with JD.com's products, ostensibly receiving an affiliate commission for driving traffic and sales. For example, Douyin videos will link to a special JD.com mini-program store, where users can purchase products without leaving the Douyin app.
At right, a Bausch & Lomb cosplay Douyin video links directly to Douyin's JD.com mini-store.
For short-video app Kuaishou, users will be re-directed to a mini-store on JD.com's site to make a purchase. On Weibo, China's version of Twitter, content creators will be able to post content with links to JD.com items that can be purchased within the Weibo app.
By using content to reel in customers first, JD.com and its merchants will be able to reach and entice a new subset of users who may not have intended to shop in the first place.

Working with short video platforms will also enable JD.com and its merchants to reach a younger audience; both Douyin and Kuaishou users tend to be under the age of 25 and concentrated in lower-tier Chinese cities.
Omnichannel Retail
JD.com is no longer a pure ecommerce company.
Now it runs numerous offline retail store brands, such as JD Home, JD Retail Experience Shops, and its unnamed X-mart convenience stores. JD.com has also invested in or partnered with the likes of supermarket chains 7Fresh, Walmart, Yonghui, Carrefour, and Vanguard, with its delivery service JD Daojia delivering groceries to customers within a 3 kilometer radius.
During last year's 618 festival, grocery retailers Walmart, Yonghui, and Century Lianhua all held their own promotions and saw sales increase by four, five and seven times, respectively, from the year before. The JD Daojia delivery service saw orders increase five times that of the previous year. This year, over 100,000 offline retail stores in JD.com's retail network will hold 618 promotions.
JD.com's 7Fresh smart supermarket. Source: 36kr.com
Why is JD.com so gung ho on New Retail?
Brands need an average of eight touchpoints to get the customer to complete his or her buying journey; that is, consumers need to see a brand eight times before they decide to make a purchase in China.
This means that both online and offline retail channels play an important role in educating the customer. For a category such as groceries, which includes multisensory products, many customers might still prefer to try new food and beverage items in the store before buying online without the ability to smell, touch or taste a sample.
Here's an example:
1. Passing customer checks out a JD-invested 7fresh convenience store in Shenzhen. He samples a new type of mangoes imported from Thailand. He likes the sample, but thinks it is too expensive and passes on the purchase.
2. At the register, he checks out the goods in his shopping cart. He is encouraged to scan a QR code with his WeChat app to add points to his membership card, and he complies. Being a member, he is subscribed to 7Fresh's WeChat official account, and his home address is already bound to his membership account for future deliveries.
3. The customer goes home and is sitting on the couch when he receives a push notification from the WeChat account. He clicks the notification, revealing a 30% promotion on the mangos he saw earlier that day.
4. The customer buys the mangos by tapping his PIN code into WeChat Pay.
5. com's JD Daojia on-demand delivery service delivers the mangoes to the customer's front door within half an hour, for a delivery fee of only one dollar.
As you can see, getting offline retail shoppers to sign up for loyalty and membership programs means that JD.com and its merchants can continue to push promotions to them even after they leave the store.
Omnichannel retailing is powerful, because 80% of all retail sales in China are still conducted offline. Being able to absorb that customer data and use it to deliver smarter item recommendations can lift purchase conversion rates. And offline retailers are willing to partner with the likes of JD.com because they may lack their own sophisticated ecommerce and delivery capabilities.
Conclusion
China ecommerce is becoming more and more competitive. During peak events like 618 and Singles Day, which is largely an Alibaba event, advertising costs on centralized platforms such as JD.com and Alibaba's Tmall skyrocket as thousands of brands compete and bid for the same keywords.
But in these types of situations it's usually the big brands that have the capital to compete, and long-tail brands can only participate in platform-wide discount promotions. In short, it's hard to stand out and build brand value when the only way to reach customers is through discounts.
JD.com and Alibaba are recognizing this, and that is why they're investing in concepts such as social commerce, video-driven ecommerce, and omnichannel retail—to provide more avenues for the merchant to engage his/her target customers.
US retailers selling to China should be aware of these trends and think of unique and innovative ways to better engage the customer.
Azoya assists retailers and brands as they expand into China via ecommerce.