What's behind the new alliances in luxury e‑commerce?
Pure-play luxury e-retailers are increasingly moving to align themselves with the likes of JD.com and Alibaba, as they seek to provides the kind of omnichannel services that affluent Chinese shoppers demand.
by Internet Retailer
Pure-play luxury e-retailers are increasingly moving to align themselves with the likes of JD.com and Alibaba, as they seek to provides the kind of omnichannel services that affluent Chinese shoppers demand.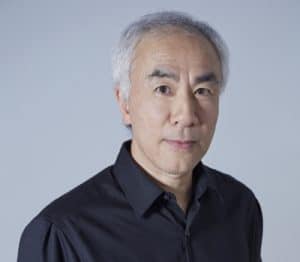 Just ten months after going public in New York, luxury e-commerce platform Secoo announced a $175 million investment from LVMH-backed fund L Catterton Asia and JD.com. The move is significant in that one of the world's largest consumer-focused private equity funds is teaming up with one of China's largest e-commerce platfor
And yet Secoo's deal with JD.com represents a dilemma that all luxury goods players in the industry are facing at the moment: As the market trends towards younger, tech-savvy millennial shoppers, luxury players need increasingly more resources to meet their demands for a premium luxury shopping experience, both offline and online. This means that smaller players like Secoo, Farfetch, and individual luxury brands will increasingly gravitate towards the likes of JD.com and Alibaba, which have the resources to help them build out their capabilities.
The Rise of the Millennial Luxury Shopper
It is expected that millennials will account for 50% of the global personal luxury market by 2024, with 40% of the total luxury market to be occupied by Chinese shoppers, according to Boston Consulting Group. But the Chinese millennial shopper is demanding. They are tech-savvy, social shoppers, meaning that luxury players have to adopt an omnichannel approach to provide a positive customer experience both online and offline.
While Chinese consumers increasingly demand a premium luxury experience, many retailers struggle to provide an omnichannel experience that meets their expectations.

Luxury brands, which historically have focused on offline retail expansion, cannot afford to neglect their online channels anymore, because social media Is becoming an increasingly important part of the shopping experience.
Online luxury retailers are going offline…
For online players like Secoo, they face a very different dilemma. In actuality, it is very difficult to get luxury consumers to buy online—at full price. There are a lot of concerns about authenticity, and, for expensive items, some consumers still want to be able to try them out in real life.
Secoo knows that, so it is striving to provide a strong offline experience. It partners with brands such as Versace to offer in-store pick-up for items ordered online. Secoo also provides lifestyle services, with its "experience stores" offering yoga clubs, gyms, photo studios, and bars. Secoo has also partnered with Wyndham Hotel Group and Country Garden to offer exclusive VIP rooms for customers, in which luxury items are placed on display for customers to purchase.
…but going offline is expensive
But providing a strong offline experience is operations-heavy and expensive, making a player like Secoo highly subject to inventory risk. Secoo procures a mix of in-season and out-of-season products from distributors around the world, and so faces enormous pressure to clear inventory. Providing fast, efficient logistics services that are on par with the quality of luxury products is also difficult.
JD.com has separate, luxury-dedicated warehouses all around the country to store goods, and also provides luxury-dedicated delivery services. While JD.com may not be the go-to platform for luxury at the moment, it is fanatically devoted to creating the best customer experience, and its in-house logistics infrastructure and services make it a suitable partner for Secoo, who has to meet the needs of its increasingly young customers.

Farfetch and JD.com
Farfetch, one of the world's largest online luxury retailers with over 250,000 products from over 1,000 designers, was in a similar situation as that of Secoo, raising $397 million in funding from JD.com in June 2017. Farfetch operates on an asset-light model. A tech-driven company, Farfetch does not buy or hold inventory, but rather provides the IT infrastructure necessary for its partner brands to succeed. It's primarily a cross-border business, and claims that because of its cross-border nature, it enables Chinese consumers to buy the latest new trends coming out of Paris or London.
But over time Farfetch realized that Chinese consumers were increasingly demanding faster delivery times and better customer service—something that it could only do with a Chinese partner, given its small team on the ground.
While Farfetch has yet to offer domestic delivery, it plans to do so later this year, in a collaboration with Saint Laurent that will offer same-day delivery, likely carried out by JD Logistics. The JD.com partnership also enables use of the BlackDragon marketing technology platform, which gives Farfetch access to JD.com's consumer data so that it can leverage it for marketing purposes; since JD.com is a partner of Tencent's, WeChat user data may be provided as well.
Yoox Net-A-Porter Plans to Grow Organically in China
What remains to be seen is how Yoox Net-A-Porter, the world's largest online luxury retailer that's often known by its YNAP stock symbol, plans to go forward with its China expansion strategy. Luxury e-tailers such as Mei.com, Mogujie/Meilishuo, Farfetch, etc. have all aligned themselves with JD.com or Alibaba, and YNAP is one of the only luxury retailers still operating independently in China.
YNAP is a behemoth of its own, having brought in 2.1 billion euros in revenue in 2017. Its Asia revenues grew 17.7% to 356 million euros in 2017, and the company has made public its intentions to expand its business organically in China. But it also operates under the direct retailing model, in which it buys and holds inventory of its own, putting a considerable strain on its resources. Last summer, there were rumors that Alibaba planned to invest in YNAP, though both parties dismissed them as untrue. And yet Swiss luxury retailer Richemont Group's acquisition of YNAP, announced in March, could change the ballgame going forward as it gives YNAP more resources to build out its capabilities in China.
The ongoing changes in China luxury e-commerce show that as the market evolves and consumers are becoming more sophisticated, retailers and brands alike have to change their business models to keep up with demand. While Chinese consumers are increasingly demanding a premium luxury experience, many retailers are struggling to provide an omnichannel experience that meets their expectations. It will be interesting to see how the market will develop as the industry continues to consolidate.