Beauty Beyond Borders: Challenges & Opportunities Across U.S. and China Beauty Brands
In this article, we compare the e-commerce landscape, business model and culture, to analyze the opportunities in both China and U.S. beauty market.
by Azoya
With beauty and personal care ranked Top 4 of online shopping categories worldwide in 2023, it is no doubt that it is a booming industry. Global beauty industry market will increase to $579 billion with a 7.8% year-over-year (YoY) in 2023. In 2022, China's revenue of the online beauty market reached $10.4 billion, followed by U.S with $9.28 billion.
While more U.S. beauty brands have successfully entered China and continued to invest in both digital and offline presence, more Chinese beauty founders are in a wait-and-see posture. There are mixed of both good and bad news from C-beauty brands in U.S. Early adopters such as Florasis Beauty, a China originated cosmetics brand with elaborately carved eye shadow palettes, and Perfect Diary, fast growing digital native Chinese cosmetics brands have also delivered mixed results.
In this article, we have interviewed insiders from both the U.S. and China beauty industries to hear their opinions on the other markets. There is also a comparison on the e-commerce landscape, business model and culture, to analyze the opportunities and challenges for China brands to break into the U.S. market, and vice versa.
China: A Highly Digitized and Competitive Landscape
China boasts a robust domestic e-commerce sector, driven by bourgeoning consumer demands, mature infrastructure, and a high level of trust in online shopping. Cross-border e-commerce also provides an easy gateway for U.S. brands to enter China, without the need for NMPA registration and setting up China entities. iResearch predicts that the Chinese CBEC import market will surge to $60.4 billion, marking a 24% YoY increase in 2023. This presents a significant opportunity for U.S. beauty brands to enter the vast China market.
In China, most online beauty sales are dominated by Alibaba's Tmall & Taobao platform, and increasingly Douyin. Recent report from Shanghai Securities indicates that Tmall & Taobao's beauty revenue experienced a 6.1% decline to $2.2 billion in H1 2023, while Douyin witnessed a significant 60.4% increase to $1.9 billion, ascending as no.2 online destinations for Chinese beauty customers.
Furthermore, live-streaming has become a trending keyword in the Chinese beauty industry. Live commerce now accounts for 19.2% of retail e-commerce in China in 2023, with 373.7 million digital buyers making purchases through live streams. Many Chinese beauty brands collaborate with top Key Opinion Leaders (KOLs), such as Austin Li, Wosun Chen, and MONICA, or establish their own live-selling teams assisted by AI Host, to effectively promote their products.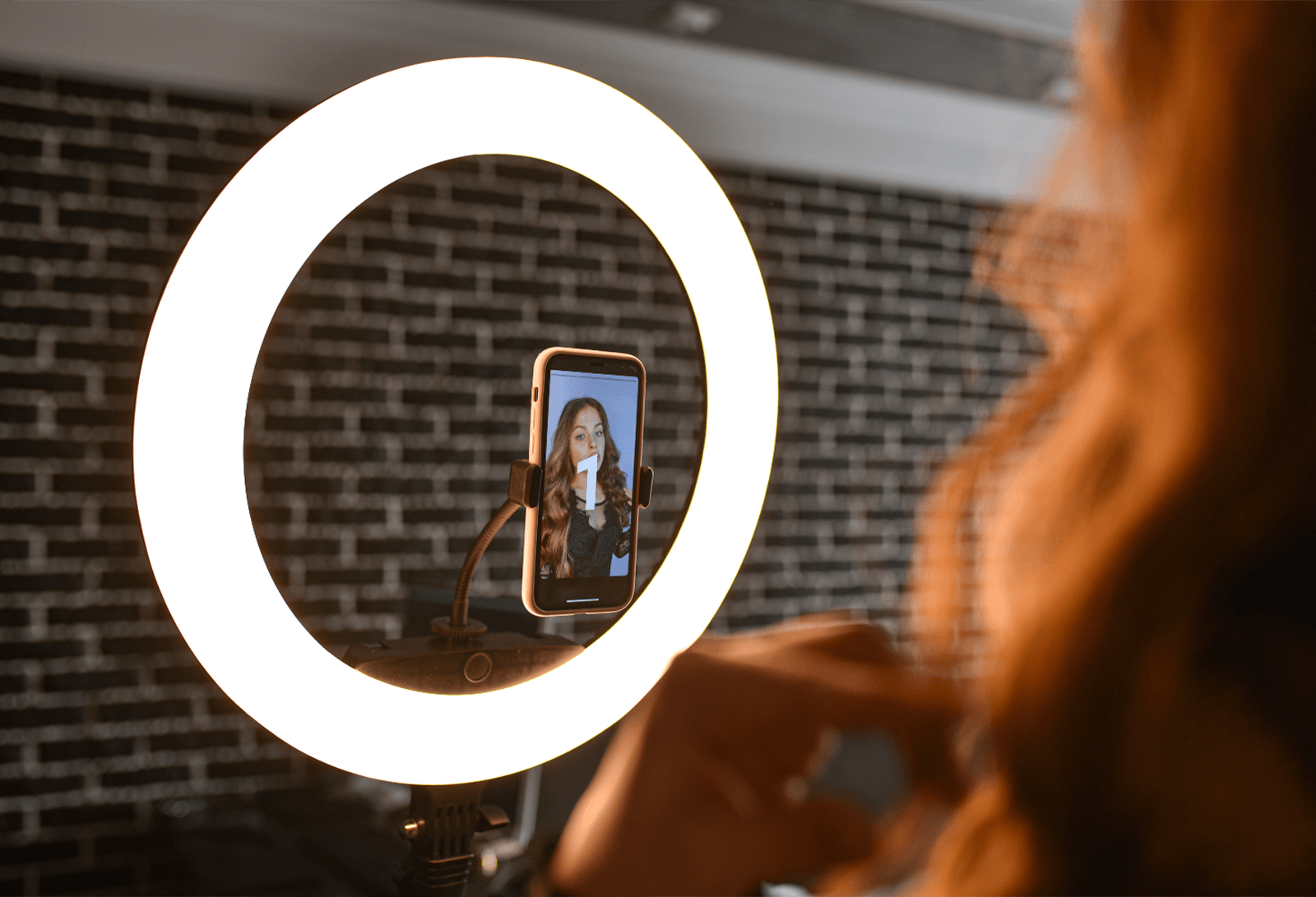 Chinese beauty brands prefer infusing local culture into their products, aligning with consumer aesthetics. For example, MAOGEPING, renowned for its founder's exceptional makeup art, and exquisite packaging with traditional Chinese elements, recorded over $227 million in revenue in 2022, and a noteworthy 23.01% YoY growth. The success of brands such as MAOGEPING is based on omnichannel strategies, placing the products on leading marketplaces such as Tmall and JD.com, social commerce platforms such as Douyin (the Chinese counterpart of Tik Tok) and Little Red Book, whilst also developing a significant offline presence in high-end department stores, travel retail point of sales, and shopping centres.
In many aspects, local Chinese beauty brands adopt innovation and new technology much faster and ahead of Western brands. Their practices in the Chinese social and e-commerce platforms also become great showcases for Western brands who want to capitalize on the Chinese beauty boom.
U.S. Beauty Market: Home to Diverse Beauty Players with an Inclusive Culture
The market situation in the USA differs significantly from China. With a more diverse culture and ethnicity, the U.S. market attracts global beauty brands such as L'Oreal, Shiseido, and AmorePacific, while providing significant returns for domestic beauty players like Estee Lauder, Unilever, Johnson & Johnson, and numerous indie beauty brands.
For most American beauty consumers, Amazon, Walmart, Sephora and Ulta are the go-to places to shop for beauty products. Simeon Gutman, a Wall Street analyst at Morgan Stanley, predicts that Amazon is expected to surpass Walmart as the biggest US beauty retailer by 2025. For Amazon's October Prime Day, a Nielsen IQ survey confirms that beauty was the #1 CPG category that 27% of shoppers purchased from during the sale, and the rest would be vitamins and supplements, hair care and cosmetics with 26%, 24% and 18% proportion respectively.
"For many beauty brands, when done right, Amazon is their largest and most profitable channel, but more than just a space for transactions," says Lisa King, an early pioneer in beauty e-commerce, and founder of Imagine Beauty.
"Young brands that leverage Amazon to scale must understand that branding cannot be compromised. Winning brands understand that today establishing a strong brand presence on Amazon is critical. That wasn't always the case in the past."
Social media plays a pivotal role in introducing new beauty brands to consumers. In the U.S., brands are also actively leveraging Facebook, Instagram, and TikTok to communicate with consumers.
"Social media channels such as TikTok and Instagram remain key levers in driving sales to Amazon and will continue to do so during the upcoming holiday season. Smart brands are investing in content that converts into sales, and over 84% Tik TikTok users have been convinced to buy a product or service by watching a branded video," says Lisa.
For both U.S. and C-Beauty, Formulation Matters
"Today it is a minimum requirement for a beauty product that the formulations perform." Lisa had been working with numerous beauty founders in her career and noticed that advancement in access to high-quality ingredients, plus easier access to manufacturing has resulted in an overwhelming choice of beauty brands for the consumer.
This is also the same situation in China, with the rise of "成分党" (typically referred to as ingredient-centric consumers). Thanks to social media, Chinese consumers are becoming more aware of how ingredients and formulas function to their skin and have turned to international brands for high-quality manufacturing standards and pure ingredients. This has resulted in a booming of imported beauty brands since 2016, and brands such as SkinCeuticals, The Ordinary, and Obagi have launched their e-commerce flagship stores in China.
C-Beauty brands are also aware of the trends, and starting collaborate with global institutes to access high quality ingredients. PROYA, a leading Chinese beauty manufacturer, had signed a deal with Spanish active ingredients research institute LipoTrue S.L in 2020 to cooperate on development of new anti-wrinkle products. More recently, PROYA China have released the latest facial cream infused with cyclo-peptide 161. By innovatively connecting the ends of the peptides, the cyclo-peptide 161 could deliver better result in delivering signals to the skin cells for anti-wrinkle efficacy.
The innovation on ingredients and formula of C-Beauty brands, and the successful capitalization of the vast Chinese beauty market have also led the brands to think beyond the border. There are proven skincare technology developed by Chinese brands and supply chain, but most of them are not directly in the U.S. market as a brand – but more as ingredients suppliers. American brands also have a long history of securing ingredients from Chinese suppliers, where price and value are helping to drive down corporate costs. For many C-Beauty brands, the U.S. market is a very different landscape to China, as it is to the U.S. brands.
Be Mindful to The Cultural Barriers
Anna Mayo, the Vice President of Beauty & Personal Care Thought Leadership at Nielsen IQ said that 'Consumers think about beauty products more in terms of value than strictly cost.' Today the U.S. Amazon consumer will also be loyal to beauty brands that offer community, trust, culture and vision. Creating content that executes on these ideas is what will separate the brands who make it from those that don't.
In the latest 2022 annual earnings report, PROYA reported the brand has 1.08% off-shore sales, mainly contributed by Hong Kong, Japan and South East Asian market. Even though the brand had been launched to Amazon U.S. after passing the rigorous FDA registration for ingredients, there are not much social media buzz about the brand in the U.S. There are only a dozen ratings on PROYA's top selling Supramolecular Retinol Serum for Face, while on Tmall the brand had sold over 200,000 units.
While it may sound like a cliché to most U.S. brands attempting to break into the China market: when it comes to foreign brands wanting to launch on Amazon US, the most common mistake is not doing their homework in advance. For example, a brand that is wildly successful in China, may or may not be successful on Amazon US. The key assumptions behind are mostly likely the lacking of brand recognition in the U.S. While the brand may have accumulated influence and awareness in Chinese social media platforms, their voices are not heard or present on Facebook, Twitter or Instagram. Vice versa, Western brands' also need to develop China social media effort – because their Chinese target audience are probably having difficulties to access the western social media platforms.
"Many Chinese beauty founders, lacks understanding of the true demand from U.S. market," said Monica, an ex-Alibaba veteran, had consulted numerous Chinese domestic beauty brands who wanted to expand overseas, "they will need better effort in localization to crack the U.S. market."
The functional claims, product concepts that work in China may not be working to the U.S. audience. American beauty brands place a strong emphasis on universal beauty trends and cater to a broad range of ethnicities and skin conditions to meet the diverse demands of local consumers. For instance, the official website of Estee Lauder in the U.S. offers a broader range of foundation shades, including those suitable for various skin tones, whereas its Chinese counterpart focuses on lighter or medium tones. Similar to many U.S. brands who do not want to change packaging, ingredients and formula for the Chinese market, Monica also mentioned that some of the Chinese brands are reluctant to do so for the U.S. market.
From the perspective of U.S. beauty expert, Lisa King advises C-Beauty brands to complete a comprehensive analysis of prices, search terms, and competition landscape to see if the brand has a chance to win. If the brand doesn't have a wider brand recognition, it's either competing on price, or the functionalities.
Another Chinese expert (who prefer not to be named) assisting notable Chinese brands to expand overseas, highlight that FDA, talent and localization could be the biggest hurdle for C-Beauty brands to win on Amazon. Simple translation of the products and function is not enough to persuade U.S. customers – they need to think as a local brand and act as a local brand.
Common Grounds: Shared Strategies & Mindset
The success stories such as Florasis Beauty winning customer attention on Tik Tok and Instagram had been widely circulated in China, but most C-Beauty brands have not yet to have found a success formula to crack into the U.S. market. Founders are still figuring out whether they should highlight their traditional Chinoiserie features, or to become an international brand but only with supply chain rooted in China.
There are brands such as CATKIN, a China traditional artisan cosmetics brand pride on its collaborative products with Summer Palace of Beijing, continues its journey to introduce the Chinese culture to the beauty lovers globally. But the question remains – how many traditional Chinoiserie brands are needed in the West.
More founders and investors are looking into the possibilities of creating an international brand with 'Chinese' supply chain – such as SKINTIFIC, a Canadian formulated skincare brand taking South East Asia by storm. SKINTIFIC was launched in 2021 by a Chinese company Fimedia Networks, and was quickly ascending as the Tik Tok Shop global sales champion in 2022 with GMV over 50 million USD. The brand target consumers which are ingredient centric, and adopt a similar pricing & packaging design as The Ordinary. The factory behind SKINTIFIC's immense success is Bawei Cosmetics, one of the 2,000+ cosmetics and personal care manufacturers offering flexible supply chain solutions. These suppliers are the backbone of the C-Beauty brands who have ambitions to go overseas.
Unlike J-Beauty or K-Beauty, it is too early to form a consensus on how to define C-Beauty in the West. Chinese beauty companies should learn from U.S. counterparts to dive deep into the local markets, leverage Chinese local talents, e-commerce tools and distributors to grow their presence. And for any new businesses, it takes courage & commitment to grow from 0-1, and partnership support from 1-10.