What Alibaba's New Strategy Means for Global E-commerce
In this article, we will discuss what you should know about Alibaba's new strategy - 'return to Taobao, the users and the Internet' and its effects on global beauty retailers and brands.
by Azoya
Struggling with declining net profits and competition from other e-commerce platforms, Alibaba, China's e-commerce titan, strategically invested in the online shopping platform Taobao and achieved significant results in the first quarter of 2023. This shift involves the "Return to Taobao, the Users and the Internet" guided by the insights of Jack Ma, co-founder of the Alibaba Group. In this article, we will discuss what you should know about Alibaba's new strategy and its effects on global beauty retailers and brands.
A Great Opportunity for Niche Beauty Brands
Alibaba's new strategy focuses on affordability, improving the user experience, and connecting merchants with customers. Already, small and medium-sized merchants (SMMs) have gained increased exposure and more orders. Taobao offers an enhanced shopping experience with easier product discovery for affordable items, and it draws massively at night, thanks to content-like live streams, where beauty brands shine.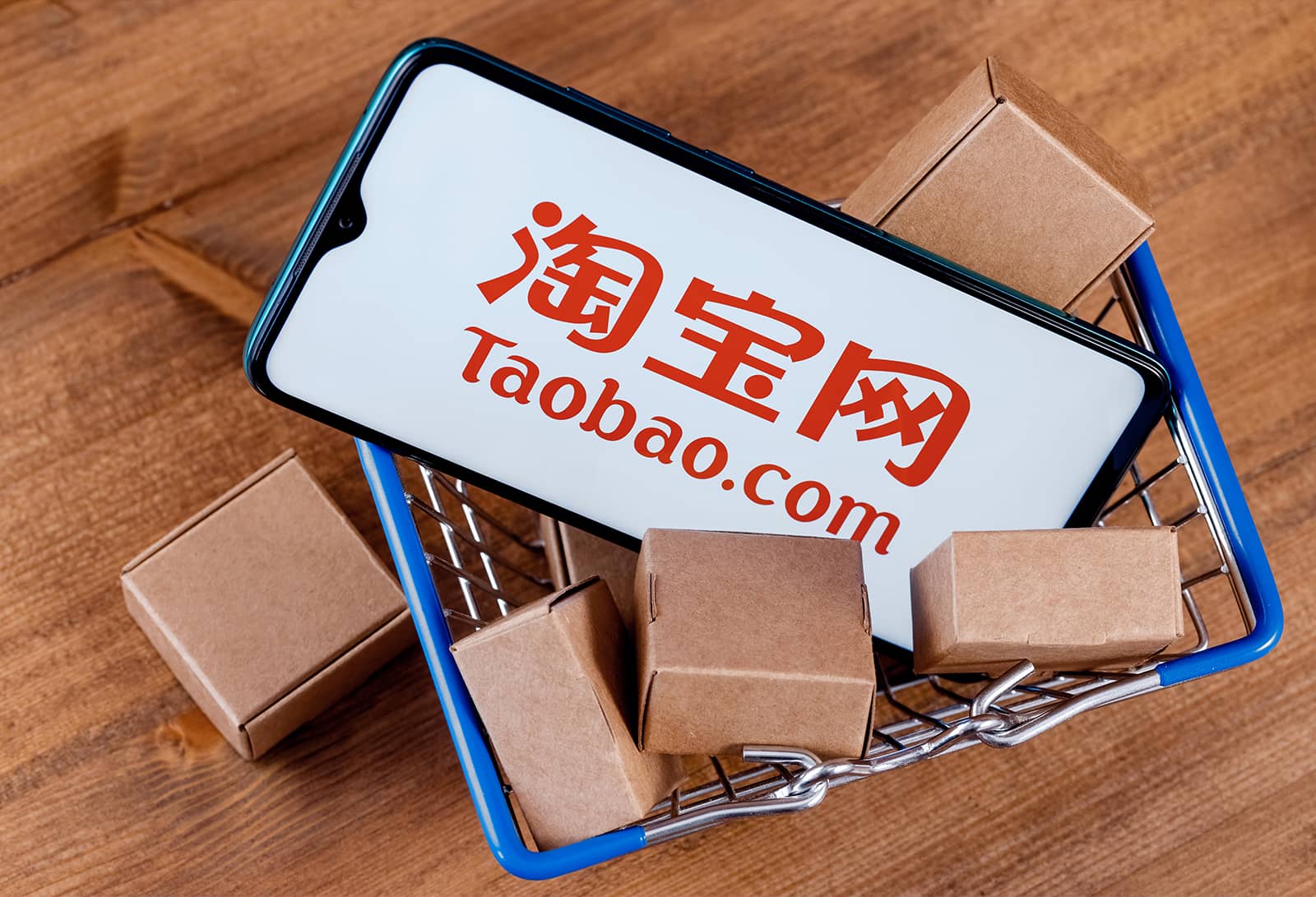 Both niche and established beauty brands are on the same starting line in terms of entry-level, traffic support, and marketing events. Facilitating the entry of niche brands onto upscale e-commerce sites Tmall and Taobao, the platforms have streamlined the registration process to attract a wider array of SMMs. In alignment with this, Tmall has unveiled the ambitious "Thousand Stars Plan," aimed at nurturing 1,000 brands that achieve transactions surpassing tens of millions of yuan, 100 brands that attain hundreds of millions of Yuan, and over 10 brands that reach the billion yuan mark.
For emerging beauty brands, gaining a competitive edge through content, understanding consumer preferences, and leveraging the mechanisms of Tmall and Taobao to accumulate customer assets are the most effective approaches for achieving business growth.
Global Beauty Brands Gain Easier Access to China's Retail Market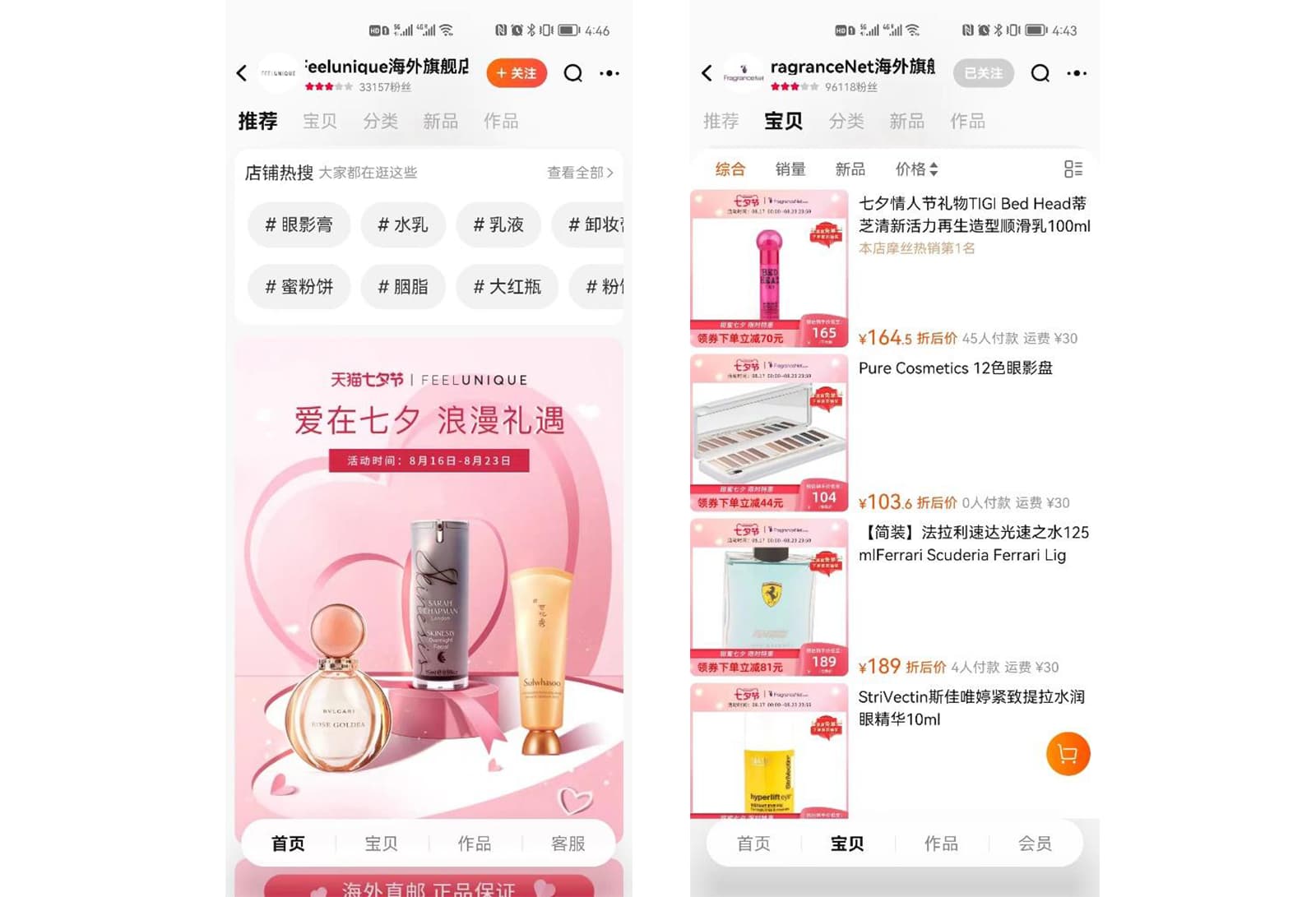 Moreover, support from these two platforms can significantly boost the visibility and customer base of SMMs in the beauty category. They have great potential to grow and build brand awareness efficiently on Tmall and Taobao by leveraging the bonus of short videos and live streams. During this year's 618 event, orchestrated by Alibaba's marketing arm, Alimama, a substantial 300 million yuan ($42 million US) in subsidies, 10 billion in user traffic, and various marketing events were provided, leading to an impressive 170% surge in participation and a remarkable 430% spike in the business growth rate among SMMs. The current support provided by the platform for niche brands is highly favourable, encompassing cost reduction, efficiency enhancement, and strategic assistance. This aid helps global brands gain easier access to China's retail market.
As Alibaba increases its investment in Taobao, which has numerous merchants, niche beauty brands could also harness these individual merchants for business expansion. There are 10.19 million individually registered merchants, compared with 300,000 as of April 2020 for brand merchants. Among these SMMs, over 1.7 million reached a 100% growth rate in 2020. Therefore, cooperating with these individual stores is also an effective approach to boost sales and establish a brand presence on Taobao. For example, niche beauty brands can view these stores as distribution channels for market testing to gauge consumers' preferences and demands, an approach which stands out for its low-risk nature.
What We Can Expect from Alibaba's New Strategy
As of June 2023, Alibaba's revolution has witnessed remarkable results. According to Goldman Sachs, Taobao's MAUs exceeded 877 million, outpacing online retailer Pinduoduo by 258 million users. Furthermore, newly registered merchants increased by 75%. We can expect Taobao to foster more SMMs and drive consumption.
To fully leverage the benefits of the new strategy, the top concern is to balance the participation of both SMMs and established brands on the platform. This delicate balance becomes pivotal, as the potential conflict between these entities could manifest in competing for users and traffic, leading the disadvantaged ones to leave the platform and find new growth channels. According to Snowball Financial, the market share of Alibaba contracted from 56.4% to 42.7%, while Pinduoduo rose from 4.8% to 15.5%. This shift may be attributed to Alibaba's tendency to support established brands. It would potentially result in a decline in registered merchants, revenue, and platform dynamics—regardless of which side's benefits are infringed. Thus, the foremost consideration is to strike a balance between niche and established brands.
Additionally, Alibaba faces the challenge of distinguishing itself amid similar strategies adopted by its competitors. JD.com, for instance, introduced the "Spring Plan," incentivizing individual merchants to join its platform by waiving service fees and promoting a free operational approach. Similarly, Pinduoduo expanded its roster of potential livestream anchors across all categories, providing one-on-one services to merchant anchors, and implementing official operational standards and event policies. These are challenges that Alibaba faces daily.
On all accounts, consumers would choose high-quality products and appealing content, so the key for e-commerce platforms is to pledge superior product standards, create innovative content, and follow consumption trends. By doing so, these e-commerce platforms would distinguish themselves from this intensified competition, and attract more global beauty merchants and consumers.