Live Blog: What is Happening in this June 18 Campaign?
618 Shopping Day is currently celebrated ardently. E-commerce platforms and merchants offered significant discounts and various commodities to leverage the opportunity after China's COVID-19 lockdown. We will keep you updated about the lasted 618 news.
by Azoya
June 7th
1. On the evening of June 7th, the first AI Taobao store "卢咪微Lumiwink" participated in the 618 event and had its digital person, Maske, host a live stream. Within two hours, it attracted over 160,000 audiences and sparked a heated discussion about the application of AI in the comments section. In April of this year, tech media platform 36Kr used AI tools to open this store which AI was involved throughout the entire process, including store design, naming, decoration, product design, marketing, and more. Shortly after opening, the store successfully made its first sale, generating new possibilities for the industry. Subsequently, 36Kr collaborated with Tmall Factory to produce T-shirts designed by AI, which were launched during the Taobao 618 event. The most popular version of the T-shirt was in black, with the design inspired by an original poem titled "Interwoven Horizon" created by ChatGPT4, indicating the collaboration between humans and AI in shaping the future.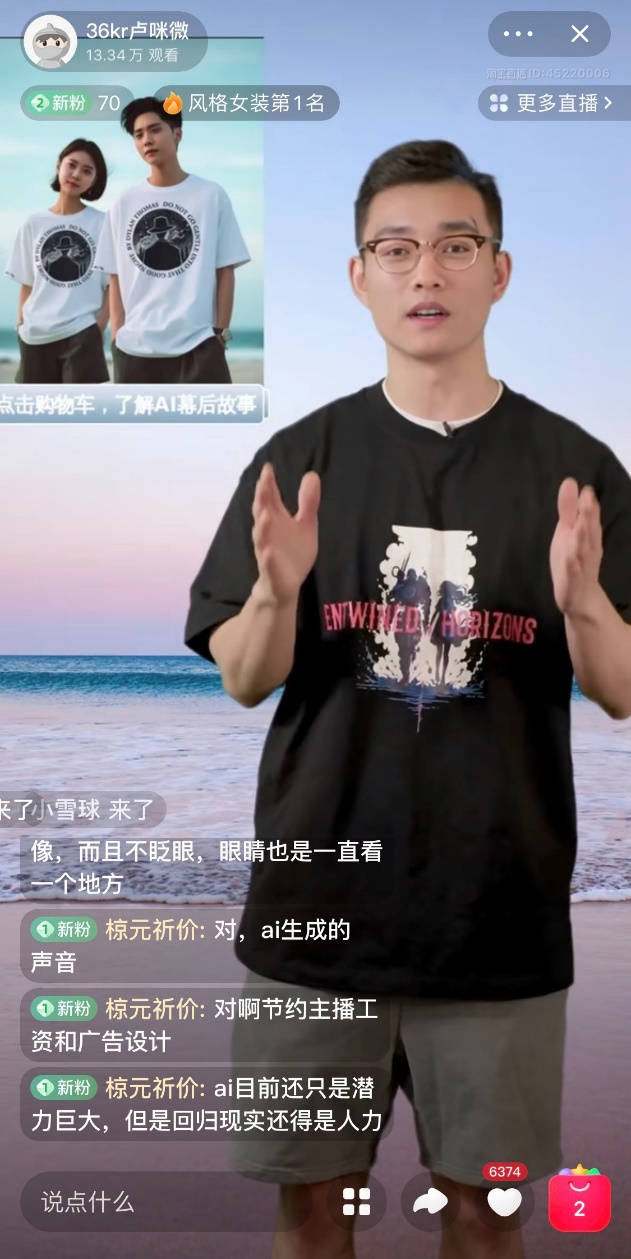 2. This year's Taobao Live Stream for the 618 events will host a special session called 'original goods' ('源头好货' in Chinese) in collaboration with the Guangzhou Bureau of Commerce, Suzhou Bureau of Commerce, and other government departments. Its aim is to select high-quality products with affordable prices directly from the source for consumers. Taobao Live Stream will conduct industry exhibitions across 11 cities, including Chengdu, Shenzhen, Nanyang, and Suzhou. From June 1st to June 20th, Taobao will also organize dedicated live streams for small and medium-sized businesses from 10 industrial belt cities, namely Kunming, Zhengzhou, Suzhou, Guangzhou, Chengdu, Shenzhen, Foshan, Nantong, Zhenping, and Hangzhou.
June 6th
1. Kuaishou's latest 618 ranking list: the home & digital products on Kuaishou experienced a surge. The overall Gross Merchandise Volume (GMV) in the home & digital industry from June 1st to 3rd, 2023, increased by 139% compared to the previous year. Among them, mobile phones sold over 100,000 units, with a 200% YOY. The GMV of major home appliances increased by 24 times, the beauty devices rose by 55 times, and the laptops' GMV boosted by 87 times. Categories such as air conditioners, refrigerators, washing machines, home textiles, and instant mobile top-ups also achieved high-speed growth.
June 1st
1. "June 18th is a major campaign for beauty brands to release inventory" according to an analyst from KY Security. From the published discount, many beauty brands are offering more aggressive discounts compared to Single's Day 2022. "Majority of the Chinese domestic discount offer less than 35% discount, while international beauty brands are mostly offering above 35% discount based on RRP". According to the National Bureau of Statistics, overall cosmetics product sales increased by 5.9% in Q1 2023 compared to last year, however, the sales dropped by over 30% YOY unexpectedly in April 2023. Bloomage Biotech's annual report showed that the company's inventory value climbed up 63.8% YOY, reaching 1.1 billion CNY, while Proya's inventory increased by 49.36% to 669 million CNY. Bloomage's average turnover rate increased up to 210 days.
2. According to Tmall Beauty's president Abu, while this year's June 18th, many beauty brands are offering historical discounts to consumers, the overall inventory prepared for the campaign is less than in 2022. Abu shared that some of Austin Li's collaboration brands are only offering less than 50% of inventory compared to last year's Single's Day. "Most of the Chinese beauty brands are offering similar inventory levels, while international beauty brands' inventory preparation is decreasing." Abu also shared that Tmall Beauty's cosmetics sales experienced 20% YOY growth to 2022, and domestic brands are actively increasing advertisement spending in Q1 to grow market demand.
3. Yonghao Luo (John Romero), a popular Chinese live-streamer and founder & ex-CEO of Smartisan Mobile, confirmed on May 30th that he will participate June 18th campaign and debut his first live campaign on JD.com. Yonghao also hosts a live campaign "Be Friends" ("交个朋友") on Douyin and Taobao. JD.com had been slow in response to the live stream boom in China and had the lowest market share in livestream e-commerce, but the partnership with Yonghao Luo showed the 2nd biggest marketplace's ambition to catch up with the gap. According to the "Be Friends" live show's Vice President, the live operator had already built a team of over 100 people to support JD.com's live show for June 18th and plans to sell over 100 million CNY products during the campaign.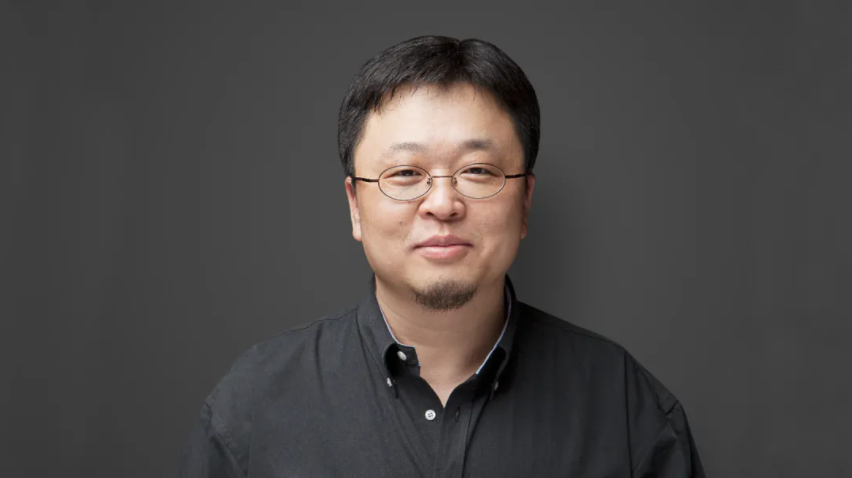 4. Douyin released unaudited June 18th campaign data showing that during the pre-sale period (May 25 to May 30), the short video platform has over 808% increase in household appliance GMV, DJI's pre-sale exceed the entire 2022 Single's Day campaign GMV, and Xiaomi recorded over 522% increase of pre-sale GMV compared to 2022. Estee Lauder, Proya and Jmoon are among the top merchants breaking 10 million sales during June 18th campaign.
5. Apart from prices, e-commerce platforms also leverage content and AI to optimize marketing effects. Taobao even weakened the transaction attributes of the live stream and launched traffic support and cash rewards for pure content talents to attract more influencers. For example, on the eve of 6.18 this year, the "Coconut Tree Model Group" was officially launched on Taobao with no products on the shelves during the live broadcast. To reduce cost and increase efficiency, AI was widely employed during the Jun 18th campaign, including personal shopping guide assistants, digital humans, intelligent customer service and other fields etc.
6. 1-hour retail is among the biggest e-commerce sectors that benefited from June 18th campaign. According to JD.com's local service platform JD Home, the 1st order of the June 18th campaign was delivered in less than 10 minutes, by Dada's automated delivery system (likely to be the drone delivery team).
May 31st
1. On 8:00 pm, May 31st, 2023, the annual June 18th sales campaign officially starts. This is the first June 18th campaign since China abruptly opens up Covid19 restrictions, and merchants are actively participating in the campaign trying to capitalize on the market boom.
2. JD.com's JD Cloud reported that at the start of the campaign, due to the surge of customer visits in the first 10 minutes, JD Cloud recorded a 112% increase in RPS (request per second) compared to a normal level.
3. Data from JD.com showed that there is a 23% YOY increase in merchants achieving 100 million transactions in the first 10 minutes compared to 2022. Over 50% of SME merchants recorded 200% YOY growth.